Westtown Township, PA

Fence Company

Westtown Township Township
Westtown was established in 1685, the second township in Chester County. Westtown was established three years after the formation of Chester County by William Penn. The borders of Westtown have not changed since its founding. The first settlers were English Quakers, who came to Westtown to establish dairy farms and orchards. Today, Westtown Township is home to about 11,000 people.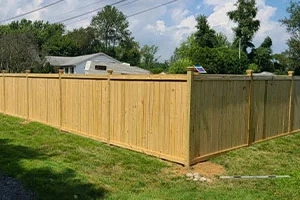 Affordable Fencing Solutions provides a full line of residential and commercial fencing solutions in wood, metal, and vinyl in a variety of styles. The company is fully licensed and insured. We have over ten years of experience serving Westtown Township, Pennsylvania, and the tri-state region. Our commitment to provide our customers with the greatest goods at the most competitive price has helped us build a solid reputation and achieve success.
Get Started
Westtown Township, PA

Commercial Fence Company
When you require a trusted professional for projects requiring perimeter protection and control to your commercial business or industry in Westtown Township, Pennsylvania, choose Affordable Fencing Solutions. We provide our commercial clients with the best fencing alternatives to protect their property, tenants, and clients while exceeding all construction regulations. Our amenities and materials are all designed with usability, functionality, and complete property protection in mind. No matter how big or how long the project is, our team will be there the entire time. The installation work and materials we provide are of the greatest quality. With options for privacy fences, security fences, decorative fences, and more, we have the best solution for every situation.
Get A Quote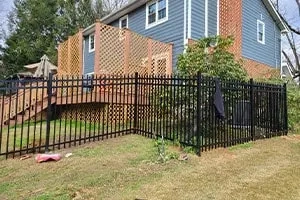 Westtown Township, PA

Residential Fence Company
The knowledge and real-world experience of the Affordable Fencing Solutions team may benefit every homeowner in the area. Our company has been providing the area with a wide range of fence types and designs since 2010. Our fences are built to provide the perfect combination of security, seclusion, and beautiful curb appeal for every job we undertake. Call us if you want a fence for your home or place of business that makes a wonderful first impression, demonstrates a particular style, and offers privacy and additional security. The cornerstone of our exceptional quality is our thorough selection of only the best components, which is followed by our great craftsmanship throughout production and the careful installation of the finished product.
Ask an Expert
Westtown Township, PA

Aluminum Fence Company
Strong winds, rain, and even hail that would harm wood or vinyl fencing are no match for aluminum's durability. It requires minimal maintenance because of its high level of resiliency. This implies that using aluminum will be less expensive in the long run than using the majority of other materials. The structure and design of aluminum fences are comparable to those of wrought iron and steel fences in terms of bend strength. Get the wrought iron look without the expensive costs and ongoing maintenance requirements and experience significant cost savings.
Free Consultation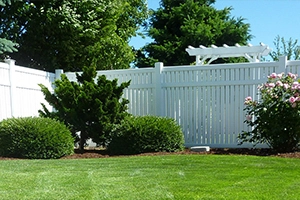 Westtown Township, PA

Privacy Fence Company
A privacy fence is the best option if you want to improve your property's sense of visual security. For purposes of seclusion, customers primarily want fences put up on their properties. Views from adjacent homes and moving cars are obstructed by this type of fencing. On the site, dogs and other small animals are regularly kept in their kennels. Whatever your particular reason for wanting to install a privacy fence, we have various privacy fence options to meet your needs. It won't cost much money, and it will also make your home or place of business look better from the outside. It's a cost-effective option that also provides discretion. There are numerous colors and designs available.
Book My Appt. Now
Westtown Township, PA

Picket Fence Company
You want the specialists in picket fence installation from Affordable Fencing Solutions. Your picket fence won't be completely finished by our builders until you are satisfied with the results. We will answer your questions and provide you with a free fence installation price when you phone us right away. You won't discover a more knowledgeable remodeling team than our crew at Affordable Fencing Solutions when you decide it's time for picket fencing installation. Our fence installers are skilled, responsible, and cost-effective. Our staff won't consider your installation to be finished until you are completely delighted with the outcomes.
Get A Quote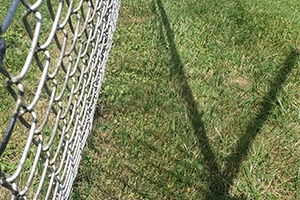 Westtown Township, PA

Chain Link Fence Company
One of the most affordable ways to secure your property is with chain link fencing. Chain link fencing is an excellent substitute for wooden fencing if you have dogs or other small animals. They are an excellent option for buildings that have security cameras. Due to the transparency of this type of fencing, more areas can be seen by the cameras without being blocked by a fence like a panel fence. Chain link fencing is available in galvanized, aluminum, as well as colors like green or black with vinyl coating. Both home and commercial installations are supported by the availability of privacy slats and privacy screens. Barbed wire is an option.
Ask an Expert
Westtown Township, PA

Dog Fence Company
Building a dog fence is a simple solution to keep your dog safe in your yard while providing space for outdoor exercise. With our dog fences, Affordable Fencing Solutions is dedicated to keeping your pet secure in your yard. To begin the process of building a dog fence in your yard in Westtown Township, Pennsylvania, call Affordable Fencing Solutions!
Get A Quote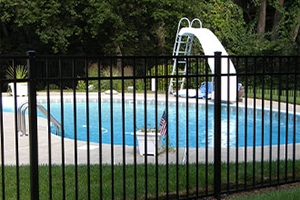 Westtown Township, PA

Pool Fence Company
There are many reasons why you should have a fence installed around your pool. Even if not required by local ordinances, it's still a good idea to have a safety pool fence installed. You can take the first step to keep trespassers and animals out of your pool with a call to Affordable Fencing Solutions.
Ask an Expert
Westtown Township, PA

Fencing Services We Offer
Don't see what you are looking for in the list below? Not a problem! We offer too large a selection to include here and can deliver our services to a wide area of southeastern PA. Contact us to learn more or schedule your free quote!
Bamboo Fence
Barbed Wire Fence
Cattle Fence
Cedar Fence
Chain Link Fence
Chicken Wire Mesh Fence
Composite Fence
Cyclone Fence
Deer Fence
Dog Fence
Driveway Gates
Fence Gate
Garden Fence
Hog Wire Fence
Lattice Fence
Metal Fence
Picket Fence
Pool Fence
Privacy Fence
Privacy Fence Panels
Sliding Gate
Split Rail Fence
Steel Gate
Valley Fence
Vinyl Fence
White Picket fence
Wire Fence
Wood Fence
Wrought Iron Fence
Cities Near Westtown Township, PA We Frequently Service
Below is a list of cities we commonly service, but often serve many many more.
Downingtown, PA
East Goshen, PA
Exton, PA
Frazer, PA
Lionville, PA
Malvern, PA
Paoli, PA
West Goshen, PA
Willowdale, PA