West Grove, PA

Fence Company

Fully licensed and insured, Affordable Fencing Solutions offers a complete line of residential and commercial fencing solutions in wood, metal and vinyl in various styles. We have been serving West Grove, PA and the tri-state area for over 10 years. Our reputation and success are due to the commitment we have to our customers, giving them the very best product at the lowest possible price.

Get Started
West Grove, PA

Commercial Fence Company
Commercial fences are necessary for setting up security precautions that would protect a company's assets. Depending on the sort of business and business building that the fence is to protect, a number of reliable materials are known to provide the necessary protection. All commercial fence products currently on the market are serviced by us. For parks, sports fences for fields, and storage facilities, commercial chain link fencing is a fantastic and affordable alternative. Commercial wood fences could be a great choice for the construction of apartment buildings, educational facilities, and residential subdivisions. Call Affordable Fencing Solutions to get a commercial fence installed for your business in West Grove, PA!
Get A Quote
West Grove, PA

Residential Fence Company
Every residential property owner in the West Grove region can gain from the knowledge and practical experience of the Affordable Fencing Solutions team. Serving the area since 2010, our business has a wide selection of fence kinds and designs that will suit every client. We offer a wide range of residential fencing styles to enhance the appeal and all-around enjoyment of the exteriors of our clients' homes. Our amenities and materials are designed to increase utilization and functionality while also enhancing overall property protection.
Ask an Expert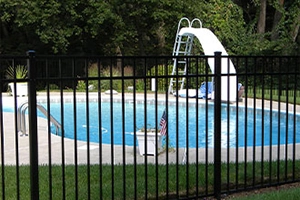 West Grove, PA

Aluminum Fence Company
Aluminum fencing is a terrific way to improve the curb appeal of your property by providing the ultimate combination of strength, durability, and beauty. Aluminum fencing comes with a lifetime warranty. It is the best option for homeowners and business owners that want a low-maintenance fencing solution but also want something that adds to their curb appeal. We provide a variety of styles and colors for you to select from. Standard heights are 48", 54", 60", and 72", with additional heights available by request and special order.

Aluminum fences are available in the following grades: residential, commercial, and industrial. Affordable Fencing Solutions works with a variety of manufacturers, ensuring that we can provide you with the specific brand or type of fence that your plans require. Quotes for Automatic Gate Operators are available upon request.
Get A Quote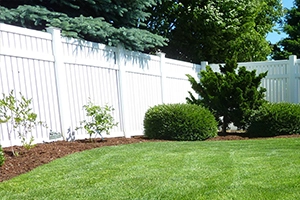 West Grove, PA

Privacy Fence Company
Wood and vinyl privacy fences are other popular residential fencing options in West Grove, PA. Affordable Fencing Solutions has a variety of vinyl and wood fence styles to choose from, and all fences are built on-site. Our one-year labor warranty is standard on all fences. If you don't see the style you're looking for, let us know!
Ask an Expert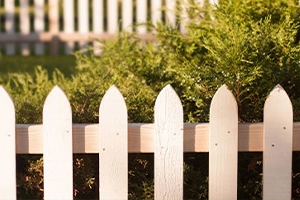 West Grove, PA

Picket Fence Company
Wood picket fences are one of the most popular residential fencing options in West Grove, PA. Picket fences add a unique charm to any property and make your property look welcoming to anyone who sees it. Affordable Fencing Solutions has over 25 different styles of wood fences to choose from, and all fences are built on-site. For our West Grove, PA picket fences, we will only employ the most durable and reliable panels. Our craftsmanship is unrivaled. Ask us for references and addresses to see our previous work!
Free Consultation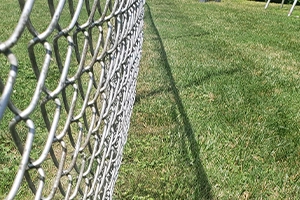 West Grove, PA

Chain Link Fence Company
One of the most cost-effective ways to secure your property is with chain link fencing. Chain link fencing is a great option for those who have dogs or other small pets. They are a great option for residential and commercial properties that have security cameras. The see-through nature of this type of fencing allows the cameras to view more areas without being blocked off by a fence such as a panel-type fence. Chain link fencing is available in vinyl coated colors such as green or black, galvanized or aluminum. For both residential and commercial projects, privacy slats and privacy screens are available. Barbed Wire is another option.

Our goal is to construct a beautiful, powerful, and sturdy fence for you that will not only protect your family but also enhance the aesthetic of your home or company. There are almost 50 different styles to pick from! You don't see anything you like? Give us a drawing or an image, and we can help!
Book My Appt. Now
West Grove, PA

Dog Fence Company
Something as simple as a fence can greatly improve your dog's quality of life. We all know that it's important for our pets to get adequate exercise. With just the installation of a dog fence, you can ensure your dog's safety and their ability to roam your property freely. Call Affordable Fencing Solutions to have a dog fence installed on your property in West Grove, PA!
Get A Quote
West Grove, PA

Pool Fence Company
There are many reasons why you should have a fence installed around your pool. Even if you don't have to due to local ordinances, it's still a good idea to have a pool fence installed. You can take the first step to keeping trespassers and animals out of your pool with a call to Affordable Fencing Solutions.
Ask an Expert
West Grove, PA

Fencing Services We Offer
Don't see what you are looking for in the list below? Not a problem! We offer too large a selection to include here and can deliver our services to a wide area of southeastern PA. Contact us to learn more or schedule your free quote!
Bamboo Fence
Barbed Wire Fence
Cattle Fence
Cedar Fence
Chain Link Fence
Chicken Wire Mesh Fence
Composite Fence
Cyclone Fence
Deer Fence
Dog Fence
Driveway Gates
Fence Gate
Garden Fence
Hog Wire Fence
Lattice Fence
Metal Fence
Picket Fence
Pool Fence
Privacy Fence
Privacy Fence Panels
Sliding Gate
Split Rail Fence
Steel Gate
Valley Fence
Vinyl Fence
White Picket fence
Wire Fence
Wood Fence
Wrought Iron Fence
Cities Near West Grove, PA We Frequently Service
Below is a list of cities we commonly service, but often serve many many more.
Toughkenamon, PA
Willowdale, PA