Edgmont, PA

Fence Company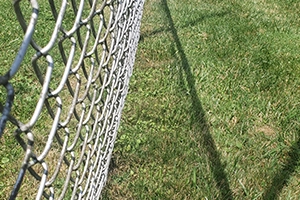 Affordable Fencing Solutions can install stylish, sturdy and high-quality fencing on your property in Edgmont, PA and surrounding areas. We can install any style of business or residential fence with meticulous attention to detail and high-quality materials. You'll always receive affordable service because our team works fast and efficiently to give you the best value possible. Our main priority is the satisfaction of our customers. This is achieved by providing stellar customer service to each and every one of our customers

With over 10 years of experience, you can rely on our certified and insured team to expertly install any sort of custom fence on your property in Edgmont, PA. We provide quick service, with most backyard fence projects taking one to two days to complete. Please give us a call to schedule an on-site estimate and discuss your fencing needs!
Get Started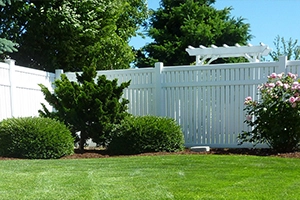 Edgmont, PA

Vinyl Fence Company
If you want a low-maintenance fence that is both visually appealing and sturdy, a vinyl fence is a great option! This fence will provide both beauty and durability over a long period of time.

Vinyl fences can survive harsh weather and, unlike painted fences, their coloration does not chip, crack, or peel. Aside from that, you'll have a fence that won't warp, decay, or attract insects.

Vinyl fencing is quite dependable, and it will save you time when it comes to maintaining its appearance. In fact, vinyl fencing is constructed from the same basic elements as vinyl siding and vinyl windows, rather than being made from PVC. Whatever type of vinyl fence you choose, it will add elegance and beauty to your property while requiring very little upkeep.
Get A Quote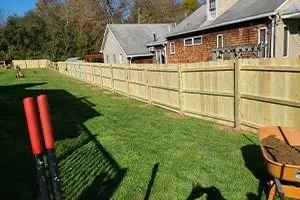 Edgmont, PA

Wood Fence Company
Wood fences are classic and have been utilized by homeowners for many years. Picket fences, privacy fences, decorative fences, and fences of various heights are available, depending on your needs. You can choose many different wood types in addition to choosing the style. You may choose the natural beauty of cedar wood or prefer the more common appearance of pine. You can also choose to install untreated wood fencing if you want a more economical wood fence. Wood fencing, regardless of the type, adds value to any home, which is why it is such a popular choice amongst homeowners and business owners alike.
Ask an Expert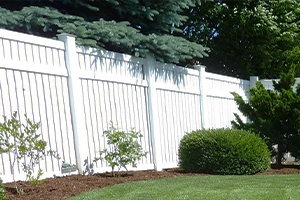 Edgmont, PA

Composite Fence Company
A composite fence is a terrific way to add beauty to your yard or commercial property in Edgmont, PA. You benefit from its low maintenance nature as well as its long lifespan. A composite fence will not warp, split, crack, or peel, and it will not decay or be infested by insects. It can be a beautiful addition to your home or business, and can serve as a security or privacy barrier.

Composite fencing can mimic the appearance of natural wood and is available in a variety of colors to suit your needs. Because no painting is required, the color will stay year after year without cracking or peeling. Not only do you get a low-maintenance fence, but you also get a durable fence that looks great for many years to come!
Free Consultation
Edgmont, PA

Fencing Services We Offer
Don't see what you are looking for in the list below? Not a problem! We offer too large a selection to include here and can deliver our services to a wide area of southeastern PA. Contact us to learn more or schedule your free quote!
Bamboo Fence
Barbed Wire Fence
Cattle Fence
Cedar Fence
Chain Link Fence
Chicken Wire Mesh Fence
Composite Fence
Cyclone Fence
Deer Fence
Dog Fence
Driveway Gates
Fence Gate
Garden Fence
Hog Wire Fence
Lattice Fence
Metal Fence
Picket Fence
Pool Fence
Privacy Fence
Privacy Fence Panels
Sliding Gate
Split Rail Fence
Steel Gate
Valley Fence
Vinyl Fence
White Picket fence
Wire Fence
Wood Fence
Wrought Iron Fence
Cities Near Edgmont, PA We Frequently Service
Below is a list of cities we commonly service, but often serve many many more.
Toughkenamon, PA
Willowdale, PA