Chadds Ford, PA

Fence Company

Don't settle for anything less than Affordable Fencing Solutions, LLC in Chadds Ford, PA when you're looking for a fence company in Chester County and surrounding counties. Our strategic location allows us to service local customers and complete projects swiftly and without interruptions. Whether you are looking for residential or commercial fences or if your current fence needs repairs, we can assist you! Our trained staff at Affordable Fencing Solutions has many years of professional fencing experience. We are the premier place to buy and install fencing. We also repair residential and commercial fences. Please give us a call today to discuss your fencing project!

Get Started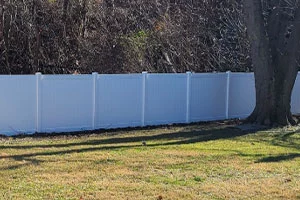 Chadds Ford, PA

Commercial Fence Company
Commercial fences are essential for establishing security measures that would safeguard a certain company's assets. Several good materials are known to offer the required security, depending on the type of business and the business structure that is to be protected by the fence. We offer service for all commercial fence products currently on the market. Commercial chain link fencing is a great and cost-effective option for parks, sporting arenas, playing fields, and storage facilities. On the other hand, commercial wood fences might be a fantastic option for the development of apartment buildings, educational facilities, and residential subdivisions.
Get A Quote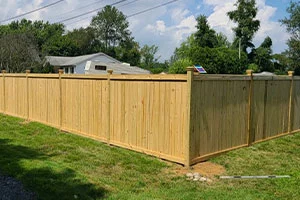 Chadds Ford, PA

Residential Fence Company
At Affordable Fencing Solutions, we think that your fencing should be crafted to complement your home, shed, backyard, outdoor living area, etc. rather than being added after the fact. Call us if you want a fence for your home or place of business that makes a wonderful first impression, establishes a certain style, and offers privacy and additional security. The foundation of our exceptional quality is the careful selection of the highest-grade components for residential fence work, which is followed by our great craftsmanship throughout production and the meticulous installation of the finished product. For individual homes, commercial buildings, and public spaces, we offer the whole spectrum of services for residential fencing in Chadds Ford, PA.
Ask an Expert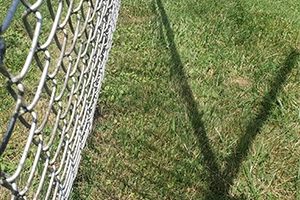 Chadds Ford, PA

Chain Link Fence Company
A chain link fence is an excellent addition to any property since it provides security, containment, and property protection. When you choose a chain link fence from Affordable Fencing Solutions in Chadds Ford, PA, you will get a long-lasting, maintenance-free fence that is also cost-effective due to its low price. It provides strength and durability against the forces of Mother Nature as well as anything humans can throw its way. Chain link fencing is the way to go if you want a fence that requires no maintenance and looks excellent for a very long time.

Not only does a chain link fence give security to your personal or commercial property, but it also allows you to see through it. This is ideal for home security cameras as well as commercial security cameras. It also aids security officers by providing excellent views. The see-through nature of this fence helps to show additional footage on security cameras.


If correctly installed, a chain link fence will be both durable and secure, as well as provide homeowners and property owners with a peace of mind. Affordable Fencing Solutions can ensure that your fence is properly installed and can assist you in deciding which chain link fence to purchase. You can feel confident that you will receive top-notch installation and customer service, the cornerstones of our business. We guarantee that any project we take on will be done correctly and with quality in mind!
Get A Quote
Chadds Ford, PA

Picket Fence Company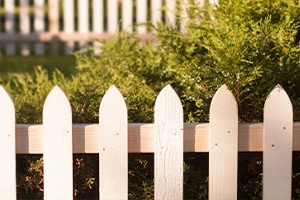 A picket fence is a low-cost approach yet charming way to improve the appearance of any home. Bring life to your outdoor space in Chadds Ford, PA and give visitors a warm welcome to your home. Affordable Fencing Solutions will install a picket fence that will add charm and beauty to your home and will be properly installed to ensure its longevity. Enjoy a lush boost to your gardening project or use it to define property limits. A picket fence will add value and beauty to your home regardless of your specific needs.
Ask an Expert
Chadds Ford, PA

Split Rail Fence Company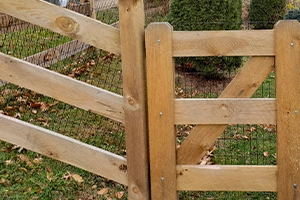 Split rail fencing is classic, timeless, and cost-effective. Not only does split rail fencing date back to colonial times, but it is also the most popular type of fencing in our area since it lends rustic character to any property and serves many purposes. It adds distinction to your property and is very popular for use with horses and large animals as well as dogs (simply tack on welded wire). We have many styles to choose from, such as Western Red Cedar, round post and rail, vinyl and wood board fencing.
Book My Appt. Now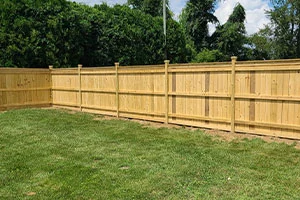 Chadds Ford, PA

Dog Fence Company
As pet owners, we must secure our dogs and prevent them from running loose in the neighborhood. Some of the dangers for pets include getting lost, wounded, or worse. Additionally, every reputable dog trainer stresses the value of providing our pets with adequate exercise, and our pet fences are here to help you with these issues. We're committed to keeping your pet secure, content, and healthy.
Get A Quote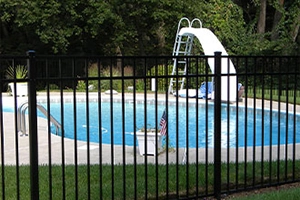 Chadds Ford, PA

Pool Fence Company
The second stage in establishing a pool is setting up a fence to comply with local ordinances in Chadds Ford, PA. With specialized gate features to maintain safety, there are numerous styles and materials to select from. We provide a range of goods, including chain link, wood, vinyl, aluminum, and composite. We are confident that we have a style to match your pool and house, whether you want a privacy or picket fence.
Ask an Expert
Chadds Ford, PA

Fencing Services We Offer
Don't see what you are looking for in the list below? Not a problem! We offer too large a selection to include here and can deliver our services to a wide area of southeastern PA. Contact us to learn more or schedule your free quote!
Bamboo Fence
Barbed Wire Fence
Cattle Fence
Cedar Fence
Chain Link Fence
Chicken Wire Mesh Fence
Composite Fence
Cyclone Fence
Deer Fence
Dog Fence
Driveway Gates
Fence Gate
Garden Fence
Hog Wire Fence
Lattice Fence
Metal Fence
Picket Fence
Pool Fence
Privacy Fence
Privacy Fence Panels
Sliding Gate
Split Rail Fence
Steel Gate
Valley Fence
Vinyl Fence
White Picket fence
Wire Fence
Wood Fence
Wrought Iron Fence
Cities Near Chadds Ford, PA We Frequently Service
Below is a list of cities we commonly service, but often serve many many more.
Toughkenamon, PA
Willowdale, PA