Newtown Square, PA

Fence Company

Affordable Fencing Solutions, LLC is one of the most well-known fence firms in the Delaware County area of Newtown Square, PA. Affordable Fencing Solutions, LLC has the largest variety of fencing products and materials on the market to meet all of your residential and commercial fence needs. This is why we have and continue to have a 100% pleased customer base. Affordable Fencing Solutions, LLC is there for you before, during, and after the transaction. Our fences are built right the first time and built to last! Contact us for a free on-site estimate today!

Get Started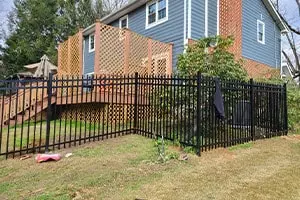 Newtown Square, PA

Chain Link Fence Company
Chain-link fencing is the most prevalent type of fencing, and it may be used to safely define borders, protect children and pets, and provide business, commercial, and residential security. It's perfect for building kennels/runs for dogs and other animals. Chain-link fencing is popular with our customers because it is simple to erect and maintain.
Get A Quote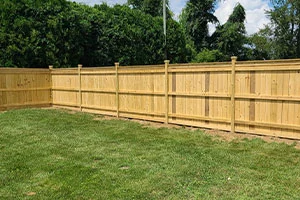 Newtown Square, PA

Picket Fence Company
Because of mortised connections and durable white cedar timber, our picket fences are light and cheap while still being sturdy. Pickets, nails, backing rails, and posts are all available scalloped or straight. We take pride in our craftsmanship, which is why we only utilize high-quality components and hand-assemble all of our cedar fence sections in our own shop. They are constructed to a higher standard than many of our competitors' mass-produced panels. We do not sell pre-made fence sections; instead, all of our fences are custom-made for your project when you place your order, ensuring that you receive the greatest quality white picket fence possible.
Ask an Expert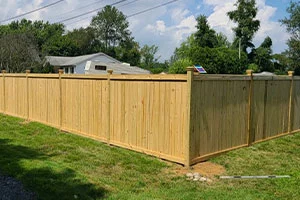 Newtown Square, PA

Privacy Fence Company
From townhomes to suburban residential homes in Newtown Square to spacious farmlands, we understand the need for a quality privacy fence company. Affordable Fencing Solutions, LLC has a large variety of fencing options to accomplish your desired amount of privacy. With options to reduce vision, or block vision completely, we have a large variety of products available to meet your fencing needs.
Free Consultation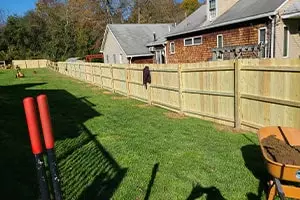 Newtown Square, PA

Dog Fence Company
Got a pit bull you need to keep fenced in? Maybe a smaller miniature poodle? Or is it a Great Dane? No matter the furry friend, you need an appropriate fence to safely prevent your dog from digging under, or jumping over, your fence. We offer a wide array of dog fencing options to accommodate your specific dog's fencing needs so you can let them run free in your backyard. We also make side runners for dogs allowing your dog to have a long stretch to run back and forth next to your home. Whatever your canine fencing needs, contact us today.
Book My Appt. Now
Newtown Square, PA

Fencing Services We Offer
Don't see what you are looking for in the list below? Not a problem! We offer too large a selection to include here and can deliver our services to a wide area of southeastern PA. Contact us to learn more or schedule your free quote!
Bamboo Fence
Barbed Wire Fence
Cattle Fence
Cedar Fence
Chain Link Fence
Chicken Wire Mesh Fence
Composite Fence
Cyclone Fence
Deer Fence
Dog Fence
Driveway Gates
Fence Gate
Garden Fence
Hog Wire Fence
Lattice Fence
Metal Fence
Picket Fence
Pool Fence
Privacy Fence
Privacy Fence Panels
Sliding Gate
Split Rail Fence
Steel Gate
Valley Fence
Vinyl Fence
White Picket fence
Wire Fence
Wood Fence
Wrought Iron Fence
Cities We Frequently Service
Below is a list of cities we commonly service, but often serve many many more.
Berwyn, PA
Conshohocken, PA
Devon, PA
Gladwyne, PA
Haverford, PA
Ithan, PA
Radnor, PA
Strafford, PA
Villanova, PA