West Chester, PA

Fence Company

We are the West Chester, PA Fence Company who will install your fence correctly the first time, whether you need a residential fence for privacy, a commercial fence for security, or merely fencing to define your land. We take pleasure in being one of the few West Chester, PA fence companies with a PA State Contractors License, as a family-owned business. For your protection, we also hold the necessary insurance to work safely on and around your home - which may not be the case with all fencing companies. Our services always include the use of high-quality fence materials, some Amish-made, and the provision of superior fences at a reasonable cost (affordable is in our name!). To demonstrate our commitment, we provide free on-site fence estimates.

Get Started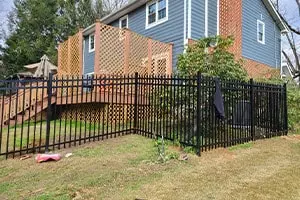 West Chester, PA

Chain Link Fence Company
A chain-link fence (also referred to as wire netting, wire mesh fence, chain-wire fence, cyclone fence, hurricane fence, or diamond-mesh fence) is a type of woven fence usually made from galvanized or LLDPE-coated steel wire. The wires are bent vertically into a zig-zag pattern, with each "zig" hooking with the wire on one side and each "zag" hooking with the wire on the other. This creates the diamond pattern that is typical of this type of fence. Commercial fence contractors work on large projects that demand them to be at the top of their game. Deadlines must be met, and expenditures must be kept under control. When working on a large project, client happiness is crucial.
Get A Quote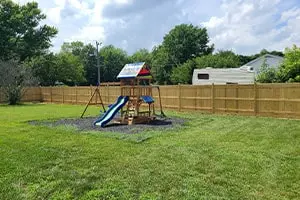 West Chester, PA

Picket Fence Company
Picket fences of all shapes, sizes, and patterns have been installed all over southeastern PA including West Chester, PA in Chester County. Our staff has undergone extensive training in order to give the highest degree of expert installation currently available in the market. We take pleasure in ensuring that our staff are trained in the most up-to-date, cutting-edge installation practices to ensure client happiness and product longevity. That's why we guarantee every fence we sell in terms of installation and construction. What is the significance of vinyl? If you want the best fence for your house, garden, yard, or ranch, go no further than a vinyl fence from Future Outdoors®! Our fences are the best on the market, giving years of usable, maintenance-free protection and beauty for your home.
Ask an Expert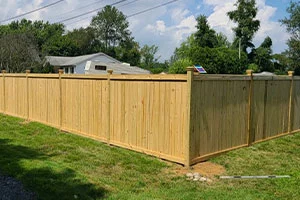 West Chester, PA

Privacy Fence Company
If you own a pool, hot tub, or just enjoy hanging out in the backyard without neighbors constantly looking in your backyard, then you may need a privacy fence. Affordable Fencing Solutions, LLC offers privacy fences in a variety of heights, colors, etc. to give your backyard the privacy it deserves so that you can relax and enjoy your backyard in peace and quiet.
Free Consultation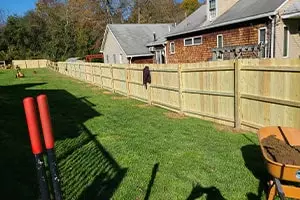 West Chester, PA

Dog Fence Company
Do you own a pomeranian? What about an Australian Shepherd? What about a large, Cane Corso? Depending on what size dog you own, you need the appropriate fence to ensure your dog can't jump over (or dig under) your fence. We believe in creating a freeing, safe environment for your dogs to run and play in. We have also installed exterior kennels/dog runs allowing high-energy pups/dogs to get that extra energy out without the worry of "will my dog get out?" Contact our team today so we can get started on building your West Chester, PA home dog fence that you need to safely let your furry friend play outback without all the stress!
Book My Appt. Now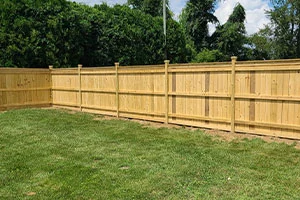 West Chester, PA

Wood Fence Company
When it comes to fencing, wood is the most adaptable material. It can be cut to give it a more appealing appearance. There are also many various types of wood to pick from, including pine, cedar, and others. Treatments are given to reduce the effects of weathering to improve the life and integrity of the wood, and upkeep is quite simple.
Free Quote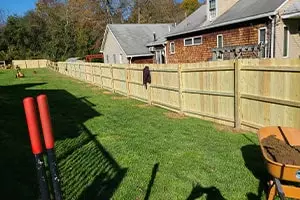 West Chester, PA

Aluminum Fence Company
Aluminum is a long-lasting and sturdy material that does not require regular maintenance. It can also be color-treated to make it more appealing to the eye. In comparison to other metals such as steel or iron, it is a less expensive option.
Book My Appt. Now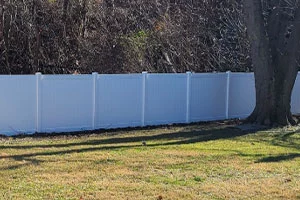 West Chester, PA

Vinyl Fence Company
Vinyl fencing, like vinyl siding, is long-lasting and simple to clean and maintain. It can be painted to match the color scheme of your home. For privacy or boundary marking, it can be as attractive as wood fencing, but it weathers far better than even treated wood.
Free Quote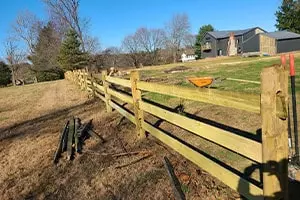 West Chester, PA

Farm Fence Company
To guarantee that needs are addressed accurately, fencing a farm necessitates a well-thought-out plan. Choosing the right fence type for each region that requires fencing is a one-of-a-kind task. The type of fence required to keep cattle in differs from that required to simply designate property boundaries, so choosing a provider that understands this is critical.
Book My Appt. Now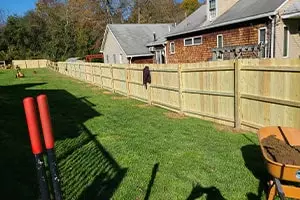 Pool Fence Company
To guarantee that needs are addressed accurately, fencing a farm requires a well-thought-out plan. It's a one-of-a-kind job to design the right fence type for any region that needs fencing. Because the type of fence needed to keep animals contained differs from that needed to simply designate property lines, it's critical to hire a business that understands this.
Free Quote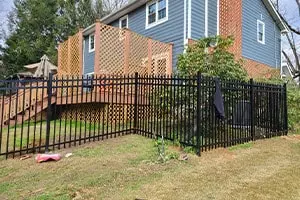 West Chester, PA

Decorative & Ornamental Fence Company
When designing a fence only for aesthetics, you have a wider range of materials to pick from, and since they are primarily used to indicate boundaries, this allows for more creativity. Wood, steel, iron, vinyl, aluminum, and a variety of other materials can be used to create ornamental fencing.
Book My Appt. Now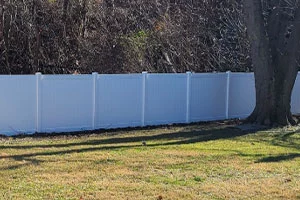 West Chester, PA

Driveway Fence, Gates & Entrances Company
Creating a driveway entry to keep undesirable traffic out of your yard and to keep children and pets from getting into places where automobiles are parked is a critical safety concern.
Free Quote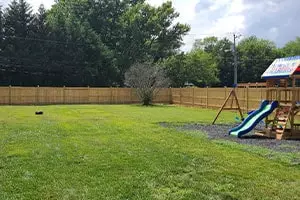 West Chester, PA

Wooden Fence Gates Company
Timber gates are both a beautiful compliment to wooden fences and a practical addition to your home. A gate can be designed in a variety of ways to blend in with the fencing or stand out as a decorative, aesthetic item. Contact us today to see your options.
Book My Appt. Now
West Chester, PA

Fencing Services We Offer
Don't see what you are looking for in the list below? Not a problem! We offer too large a selection to include here and can deliver our services to a wide area of southeastern PA. Contact us to learn more or schedule your free quote!
Bamboo Fence
Barbed Wire Fence
Cattle Fence
Cedar Fence
Chain Link Fence
Chicken Wire Mesh Fence
Composite Fence
Cyclone Fence
Deer Fence
Dog Fence
Driveway Gates
Fence Gate
Garden Fence
Hog Wire Fence
Lattice Fence
Metal Fence
Picket Fence
Pool Fence
Privacy Fence
Privacy Fence Panels
Sliding Gate
Split Rail Fence
Steel Gate
Valley Fence
Vinyl Fence
White Picket fence
Wire Fence
Wood Fence
Wrought Iron Fence
Cities Near West Chester, PA We Frequently Service
Below is a list of cities we commonly service, but often serve many many more.
Downingtown, PA
East Goshen, PA
Exton, PA
Frazer, PA
Lionville, PA
Malvern, PA
Paoli, PA
Thorndale, PA
West Goshen, PA