Chester Heights, PA

Fence Company

At Affordable Fencing Solutions, we take pride in each and every job and ask detailed questions to fully understand each customer's needs and expectations. Then, from our vast array of fencing options, we carefully select the best product to fulfill our customers' needs. We meticulously plan and execute our projects so that our customers can enjoy the benefits and beauty of the fence they envisioned. That is why we are proud to state that recommendations and repeat clients account for more than 70% of our business. In Chester Heights, PA and the surrounding areas, we provide reliable fencing, privacy fence installation, metal fences, and more! We would be honored if you would allow us to assist you with your next fencing project.

Get Started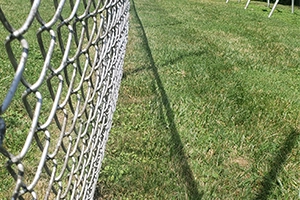 Chester Heights, PA

Commercial Fence Company
Installing commercial fencing for your business is an important aspect of protecting your company's assets. The materials used will depend on the type of business and the structure that will be enclosed by the fence. For commercial properties in Chester Heights, Pennsylvania and the surrounding area, Affordable Fencing Solutions offers a range of premium choices to suit the requirements of each individual client. Our supplies and installation work are of the highest caliber. We have the ideal solution for every circumstance, including privacy fence options, security fences, decorative fences, and more.
Get A Quote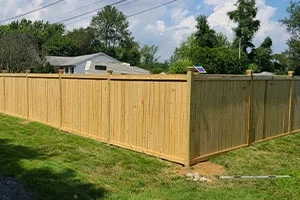 Chester Heights, PA

Residential Fence Company
Every residential property owner in the Chester Heights region can gain from the knowledge and practical experience of the Affordable Fencing Solutions team. Serving the area since 2010, our business has a wide selection of fence kinds and designs that will suit every client. Our fences are constructed to be the ideal fit for each task we do in terms of security, privacy, and lovely curb appeal. If you want a fence for your house or place of business that creates a great first impression, establishes a certain style, and provides privacy and extra security, call us. Our painstaking selection of only the best components is the cornerstone of our remarkable quality, followed by our superb craftsmanship throughout production and the attentive installation of the finished product.
Ask an Expert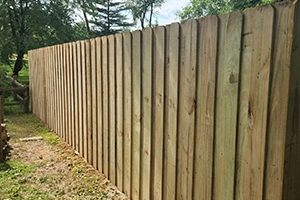 Chester Heights, PA

Privacy Fence Company
A privacy fence is the way to go if you want an extra sense of visual security on your property. Privacy is the main reason customers want to install fences on their properties. This type of fencing blocks off views from neighbors and passing vehicles. It's also frequently used to keep dogs and other small animals contained on the premises. No matter what your specific reason is for installing a privacy fence, it will address your issues and concerns. It will also add to the curb appeal of your home or business while still not costing a lot of money. It's a cost-effective solution that provides privacy. There are a variety of styles and colors to pick from.
Get A Quote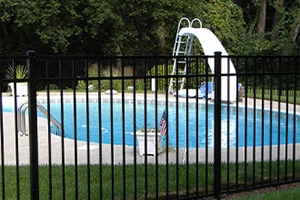 Chester Heights, PA

Pool Fence Company
A pool fence is required in most pool areas as an added safety measure, but this does not mean it has to detract from the aesthetics of the area. A pool fence adds beauty and elegance to the environment while also providing enhanced protection, security, and peace of mind. Whether or not pool fencing is required, it is a very wise investment. With Affordable Fencing Solutions highly affordable solutions, you'll be well on your way to protecting your family and neighbors from potential injury and death.
Ask an Expert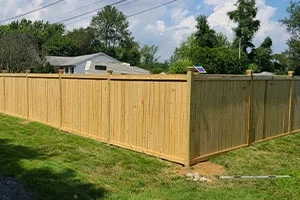 Chester Heights, PA

Wood Fence Company
A wooden fence is a classic choice for dogs, especially if your dog barks or growls at passers-by. As long as the wooden fence is solid and not slatted, it will keep your dog from seeing the street or neighbor's yard and hopefully reduce barking.
Free Consultation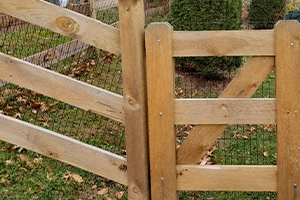 Chester Heights, PA

Dog Fence Company
If you're like most dog owners, you're worried about giving your dog enough exercise while also keeping him safe when he's outside. Fortunately, if you have a yard where you can build a dog run fence, you can do both—but you should think carefully about which type of dog fence to choose. So, what is the best fence for a dog? Check out the popular styles of dog fencing listed below to ensure that your furry friend stays put and doesn't wander off.
Book My Appt. Now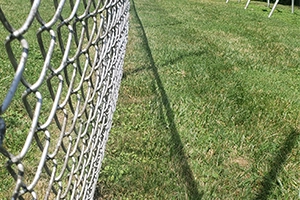 Chester Heights, PA

Chain Link Company
Chain link fencing (also known as cyclone fencing) is the most cost-effective and low-maintenance fence option, making it ideal for constructing a dog run enclosure. Because many forms of dog fencing are simple to see through, you can always train vines or plants to conceal your dog's view through the fence if you're concerned about barking.
My Free Quote
Chester Heights, PA

Barbed Wire Fence Company
In Chester Heights, PA and the surrounding areas, Affordable Fencing Solutions provides high-quality barbed wire fences. If you own a farm or a commercial facility, we understand making safety a top priority; especially when your livelihood is dependent on it. A fence around your property creates an air of security, which should be at the top of your priority list. It's a simple yet efficient way to keep trespassers out. We can help you decide if a barbed wire fence is the ideal solution for your property and specific needs. Give us a call today to discuss your needs!
Contact Us
Chester Heights, PA

Fencing Services We Offer
Don't see what you are looking for in the list below? Not a problem! We offer too large a selection to include here and can deliver our services to a wide area of southeastern PA. Contact us to learn more or schedule your free quote!
Bamboo Fence
Barbed Wire Fence
Cattle Fence
Cedar Fence
Chain Link Fence
Chicken Wire Mesh Fence
Composite Fence
Cyclone Fence
Deer Fence
Dog Fence
Driveway Gates
Fence Gate
Garden Fence
Hog Wire Fence
Lattice Fence
Metal Fence
Picket Fence
Pool Fence
Privacy Fence
Privacy Fence Panels
Sliding Gate
Split Rail Fence
Steel Gate
Valley Fence
Vinyl Fence
White Picket fence
Wire Fence
Wood Fence
Wrought Iron Fence
Cities Near Chester Heights, PA We Frequently Service
Below is a list of cities we commonly service, but often serve many many more.
Toughkenamon, PA
Willowdale, PA